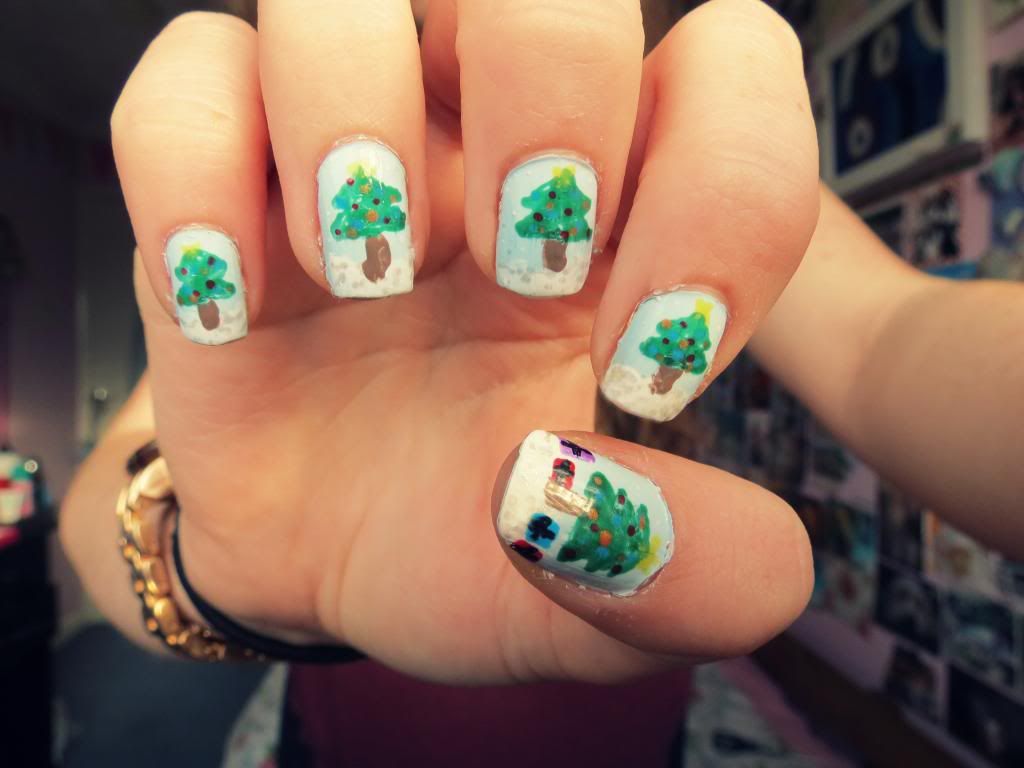 This is the first in my mini Christmas nails series! I have quite a few written and even more planned already so be prepared! If you follow my instagram (islaay) then you might of already seen the next ones I'm posting about!
I used a Primark polish as the background which the really lovely Helen from
Beautifully Superfluous
kindly gave to me and then the
Rio nail art pens
for the detailing!